Hey y'all! Today I am sharing an outfit that is inspired by something I found on Pinterest. ; ) Pinterest is great for anything, really, but I love using it for blog inspiration. With our last days of Fall upon us and the promise of Winter beginning to set in, I decided to pull out some clothes that might not be very practical once it gets cooler.
My friends in the North may be experiencing snow right now, but it's still semi-warm in the South! Ha! I say that now and just watch it snow next week. ; ) Well… Probably not. I'm not quite ready to say goodbye to short sleeves anyway.
This shirt actually belongs in my mom's closet. It's cute, though! I have yet to buy any casual button-down shirts, but I probably will soon.
I
Now I have a review to share with you! Sarah Grace sent me an absolutely beautiful water painting she created. She has so many lovely things for sale on her Etsy shop!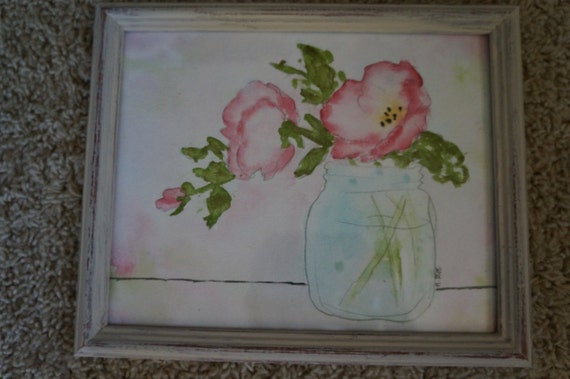 Isn't this pretty? I was so impressed that she painted this herself. It arrived in perfect condition and I can't wait to find a place on my wall to hang it up! Or rather, decide where would be the best place for everyone to see it. ; )
With a holiday coupon code, you can receive 20 percent off your purchase until December 31. I encourage you to check out her store and see the other lovely things she has created!
Have a blessed week!